ImpreMedia Deploys New Technology to Offer Online Visitors Personalized Experience
Leading Spanish-language news company introduces Newstogram behavioral tracking and recommendation technology
Hollywood, FL (PRWEB) June 23, 2010 -- ImpreMedia, the nation's No.1 Spanish-language online and print news publisher, flips the switch on a new online technology that will alter the way it presents and monetizes its digital content. The company, which publishes La Opinion and El Diario, among other popular titles, has adopted DailyMe's behavioral tracking and recommendation technology Newstogram to generate data on user's interests and deliver visitors personalized content, advertisements and e-commerce opportunities.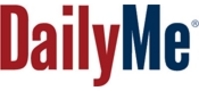 The Newstogram technology operates in the background of ImpreMedia's digital news sites, tracking and analyzing the news users read at a granular level to understand the specific visitor interests and consumption behaviors. The technology does not gather personal information about users. The data generated by this process enables ImpreMedia to both offer personalized news recommendations based on each user's news interests, and better understand their audience when it comes to content, e-commerce and advertising.
"We value our audience above all else," said Monica Lozano, CEO of ImpreMedia. "The ability to now offer a highly personalized experience on our site is critical to meeting consumer needs. By implementing Newstogram ™, we have a detailed understanding of our user's interests and a better way to present content that promotes site engagement. Plus, marketers looking to reach Hispanics will now have enhanced ad targeting. The news industry is changing, and new technologies like Newstogram are going to keep us ahead."

"DailyMe provides a new solution to long-unsolved challenges in the immense digital publishing market," said Eduardo Hauser, CEO of DailyMe. "We built Newstogram to improve news relevancy and personalization in a way that allows publishers like ImpreMedia to extend and engage their audiences. We're helping them succeed by allowing them to communicate with their readers on an individual level."
About DailyMe, Inc.
DailyMe is a technology company that is changing the way businesses present and monetize digital content. The company specializes in dynamic personalization for digital media and e-commerce. Its flagship service is Newstogram, a patent-pending behavioral tracking and recommendation technology which generates data on user's interests and delivers personalized content, advertisements and commerce. DailyMe's solution has been validated and deployed by leading sites. Through these partnerships, the company has amassed unique profiles on more than 25 million users. DailyMe is led by a seasoned and industry-leading team at the crossroads of technology and new media.
About ImpreMedia
ImpreMedia is the No. 1 Hispanic News and Information Company in the U.S. in Online and Print. ImpreMedia's multi-platform offerings range from Online to Video, Widgets, Social Media, Mobile, Audio and Print and encompass 97 products on 7 platforms, including McClatchy partner. 31% of all U.S. Hispanic adults use an impreMedia network product. The network is also the nation's largest Hispanic newspaper publisher with newspapers in the top 7 U.S. Hispanic markets, reaching 16 markets total and representing 61% of the U.S. Hispanic population. Its leading publications include La Opinión in Los Angeles and El Diario La Prensa in New York.
ImpreMedia, LLC was formed in 2004 as the first ever national Spanish-language print and digital news and information company in the United States targeting the growing Hispanic population. ImpreMedia originally combined the forces of La Opinión and El Diario/La Prensa, the leading Spanish-language daily newspapers in Los Angeles and New York. ImpreMedia is backed by a private investment group led by Clarity Partners, Halyard Capital, ACON Investments, and the Lozano family. Clarity Partners is a private equity firm based in Los Angeles, managing over US$1 billion and focused on the media, communications, and business services sectors. Halyard is a private equity firm based in New York, with over $600 million of capital under management focused on investing in education, information and marketing Services, communications and media companies. ACON Investments is a diversified private equity firm based in Washington, D.C., with more than $400 million of capital under management. ACON has portfolio investments in the United States, Latin America and Europe. The Lozano family originally founded La Opinión, and have owned and/or operated La Opinion for almost 85 years.